SHOP OUR NEW HALLOWEEN COLLECTION!
BEST SELLING COMBINATIONS: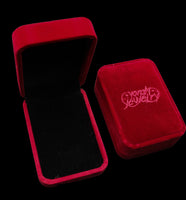 Custom Jewelry Packaging!
All of our orders come with a FREE, custom made, drawer-style jewelry box built for all your needs. Made with luxurious and premium feeling materials, making the jewelry stand out and shine.
@VintageYordy

Follow our Instagram to stay updated with new products and restocks!